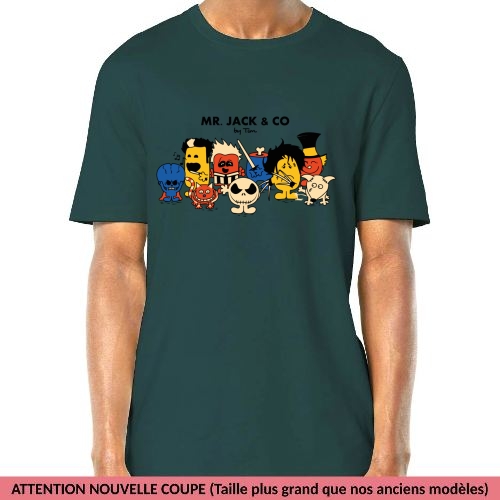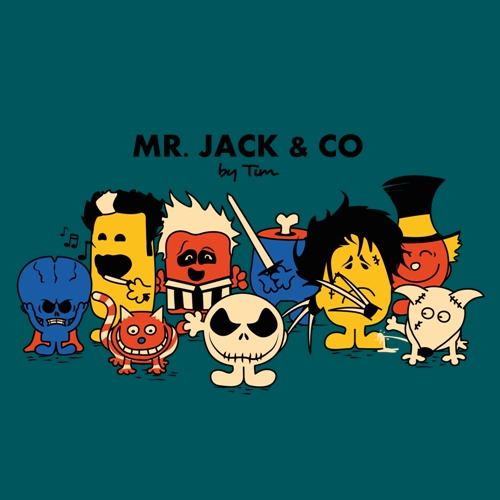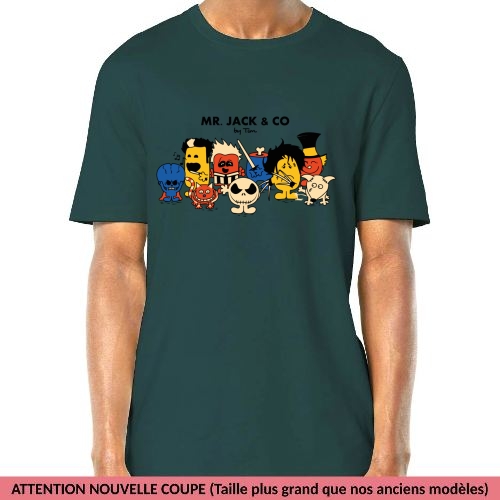 Mr Tim Burton
Beetlejuice, Frankenweenie, Alice, The Dark shadows, Edward aux mains d'argent, Ed Wood, Mars Attacks, Sleepy Hollow, Charlie et la chocolaterie et Jack Skeleton pour un M et Mme 100% Tim Burton.
Cette création a été réalisés en collaboration avec le collectif Bloomamba. Deux autres t-shirts sont nés de cette collaboration : Mr and Miss Game of Thrones et M et Mme Star Wars
Impression sur t-shirt par transfert sérigraphique.